Made-to-measure glass floor tiles
Measurements • Design • Manufacturing • Installation
Glass floor tiles bring light into your interior. To cover a whole corridor, or as isolated light wells in a dark room, round or trapezoid shaped, this material adds a new dimension to your interior. By adding some natural clarity to your spaces, you can reduce your need for artificial light.
Dare to walk on glass. Choose transparency to add light and give your interior a feeling of height.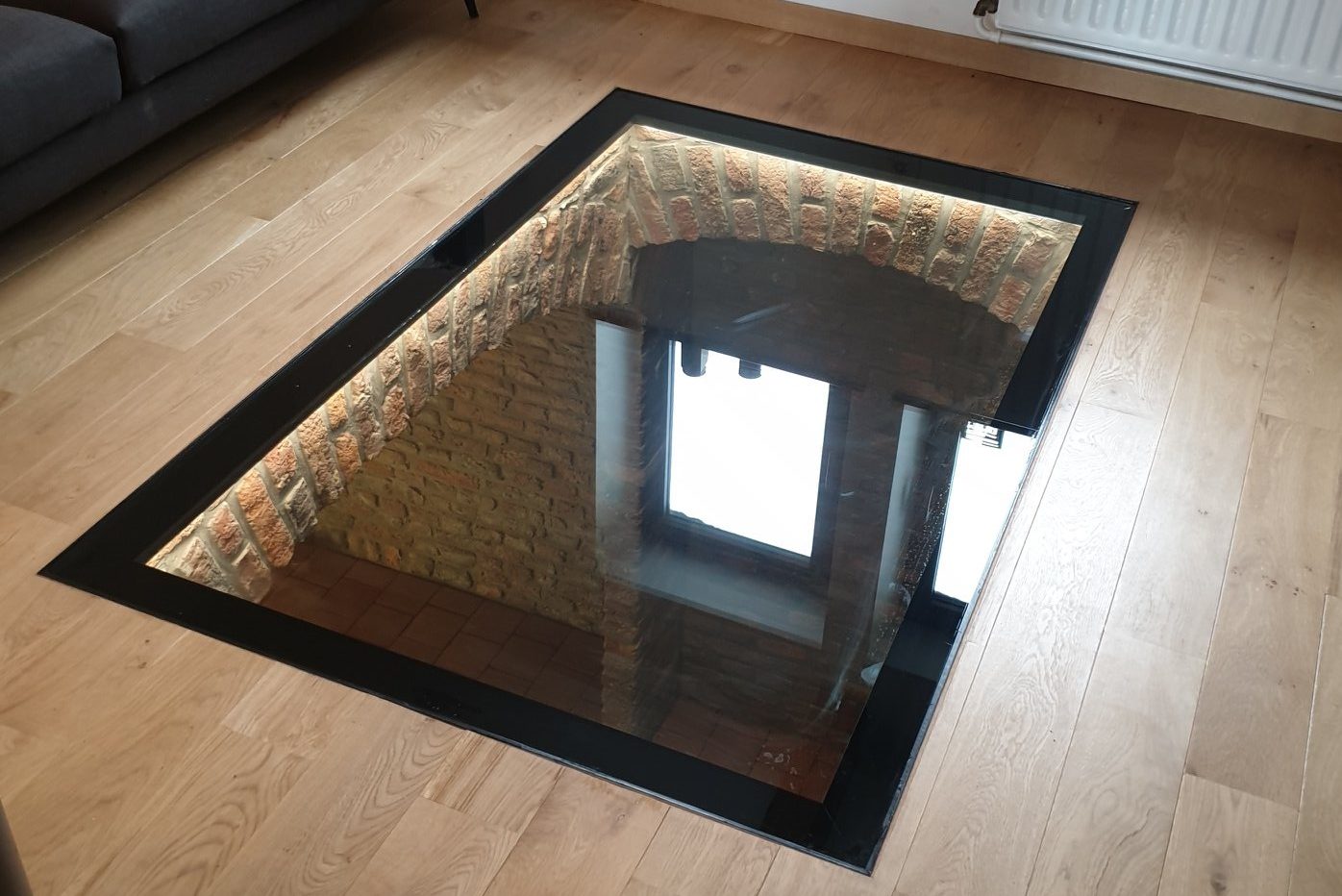 Ground floor and basement communicate thanks to this floor tile in transparent glass and black lacquered edges.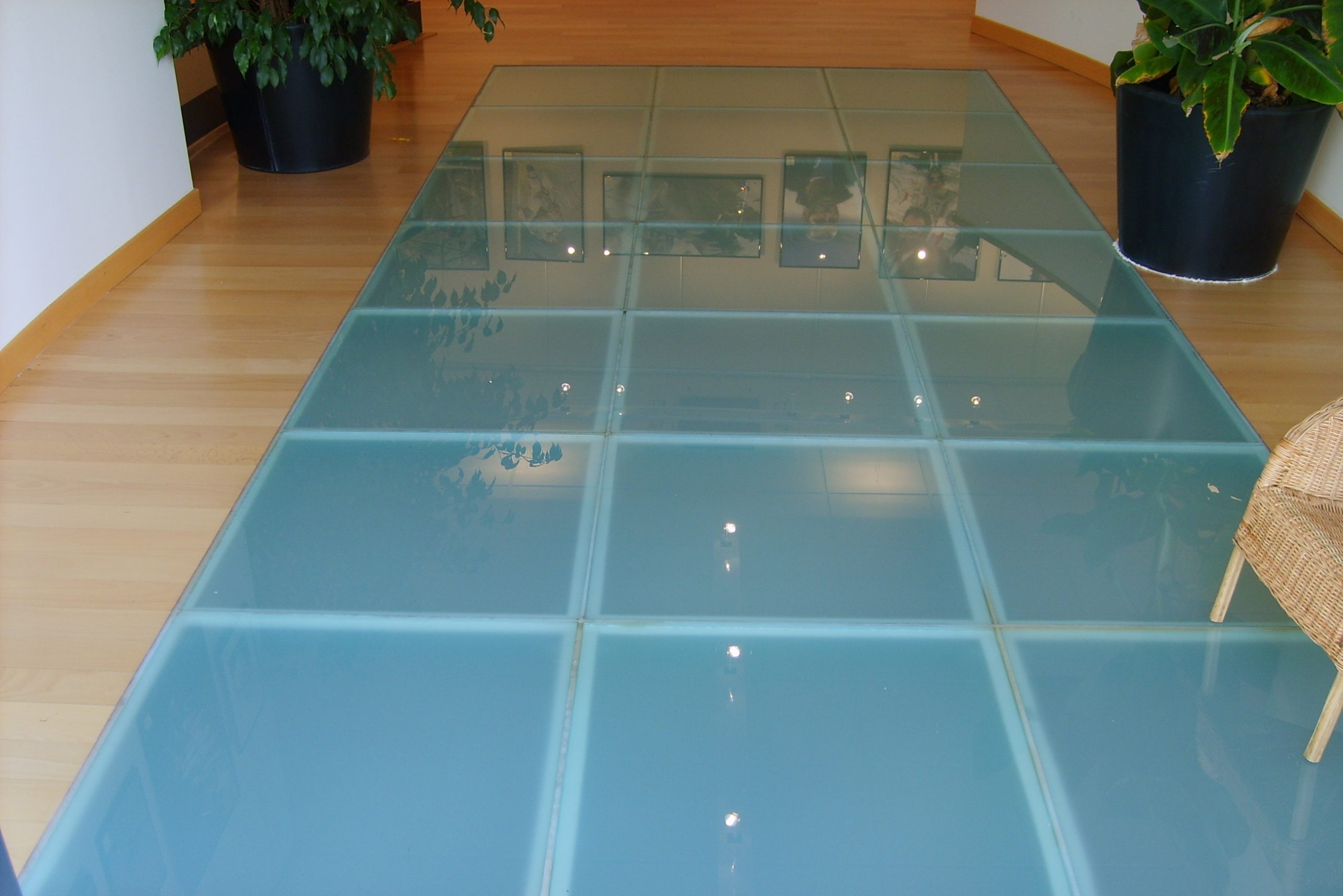 Translucent floor tiles. Brightness, while keeping the privacy of each area.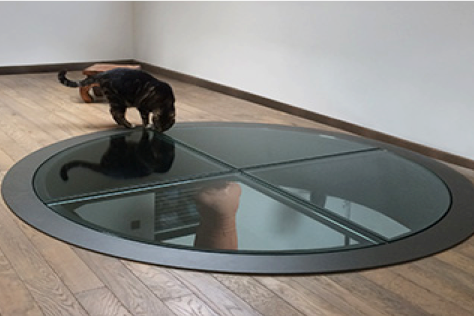 Glass and steel round light wells. A floor tile as dreamt up by our client.
Would you like to receive some customised advice or a quote? Please feel free to contact us.
Call us or fill in the form below - our team is here to help.
Please fill in the form below and one of our representatives will get in touch soon.
By confirming your request, you agree that we will contact you within the framework of it, by email and / or by telephone.
Marche-en-Famenne
084 32 71 71
Rue Borchamps 2A
6900 Marche-en-Famenne
From Monday to Friday
from 8:00 to 17:30
Jambes
081 30 15 18
Chaussée de Liège 58
5100 Jambes
From Monday to Friday
from 8:00 to 12:00
and from 13:00 to 17:30
Grass
+352 (0)26 37 59 40
Rue Charles Kieffer 33
8389 Grass (LU)
From Monday to Friday
from 8:00 to 17:30
A team of experts and craftsmen, at your service.