Creative Artisan since 1905
A century-old business that has managed to evolve with the times.
Our company
Hanin is made up of 3 production workshops around Belgium and Luxembourg, each with its own specific features: two glazing/mirror workshops, in Jambes and Grass (LU) and one workshop dedicated to PVC, Steel and Aluminium joinery work, in Marche. From our 4 outlets, we serve the whole of Belgium, Luxembourg, France and the Middle East, and we export our artisan Belgian products around the world.
Our mission
Thanks to our multidisciplinary expertise and skills in the fields of glazing, mirrors and joinery, we can offer a comprehensive, made-to-measure, premium service to develop your home or work space.
Our driving force
At Hanin, we love a challenge and embrace beautiful projects that are out of the ordinary. We are artisans, and we like people to see us as problem-solvers. We offer innovative, made-to-measure solutions to respond to the specific needs of our customers and offer maximum satisfaction.
Hanin is made up of 3 production workshops and 4 local outlets.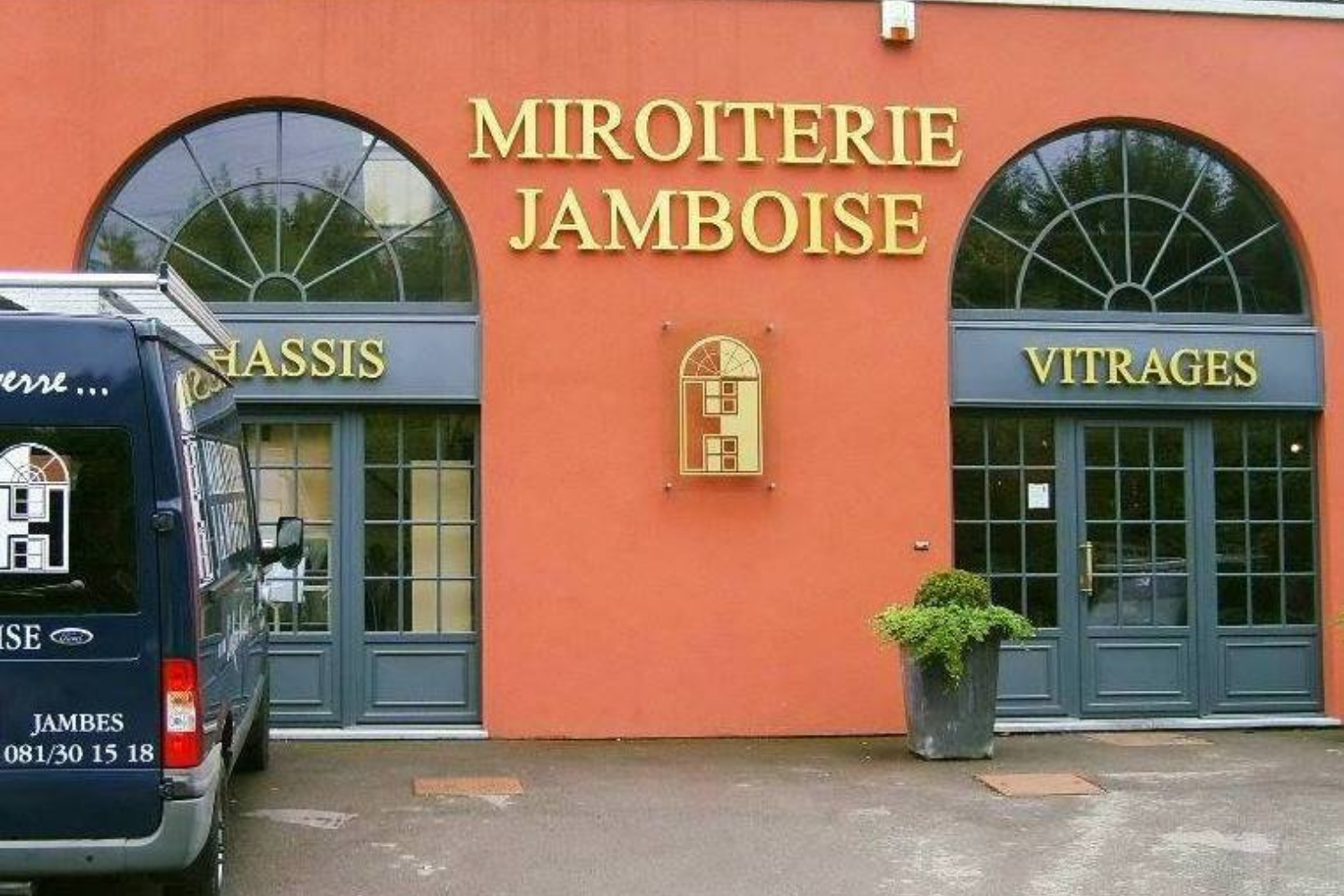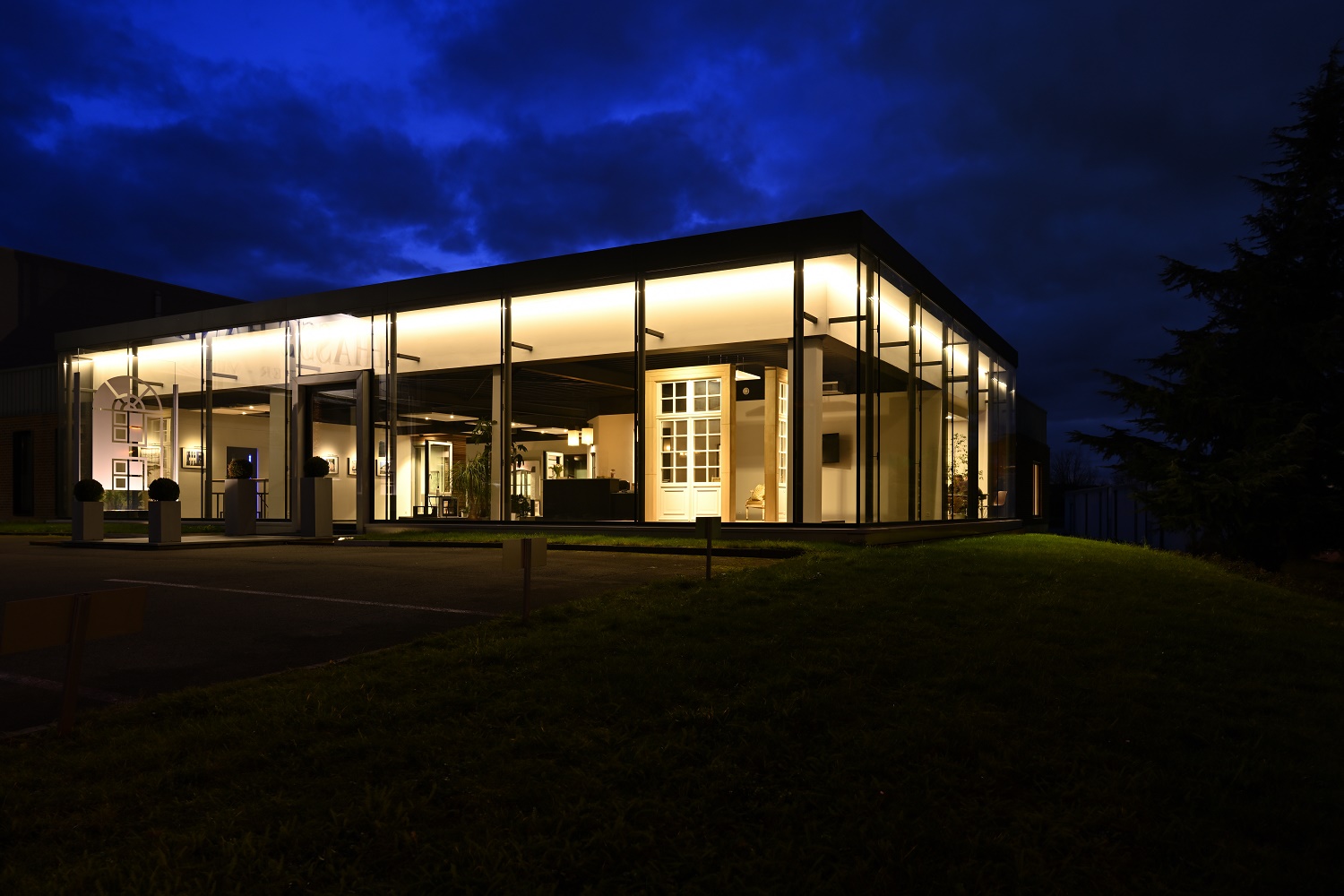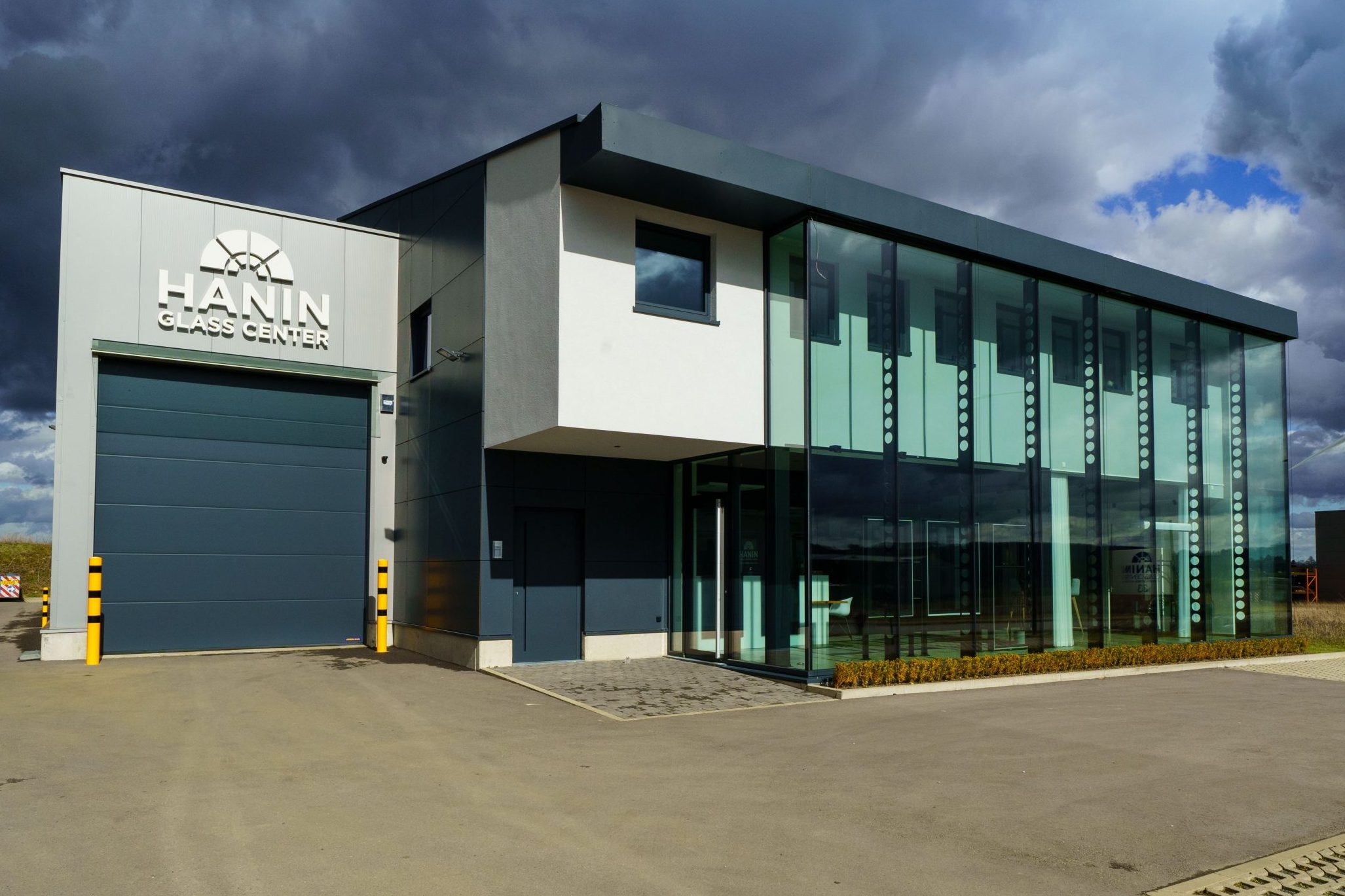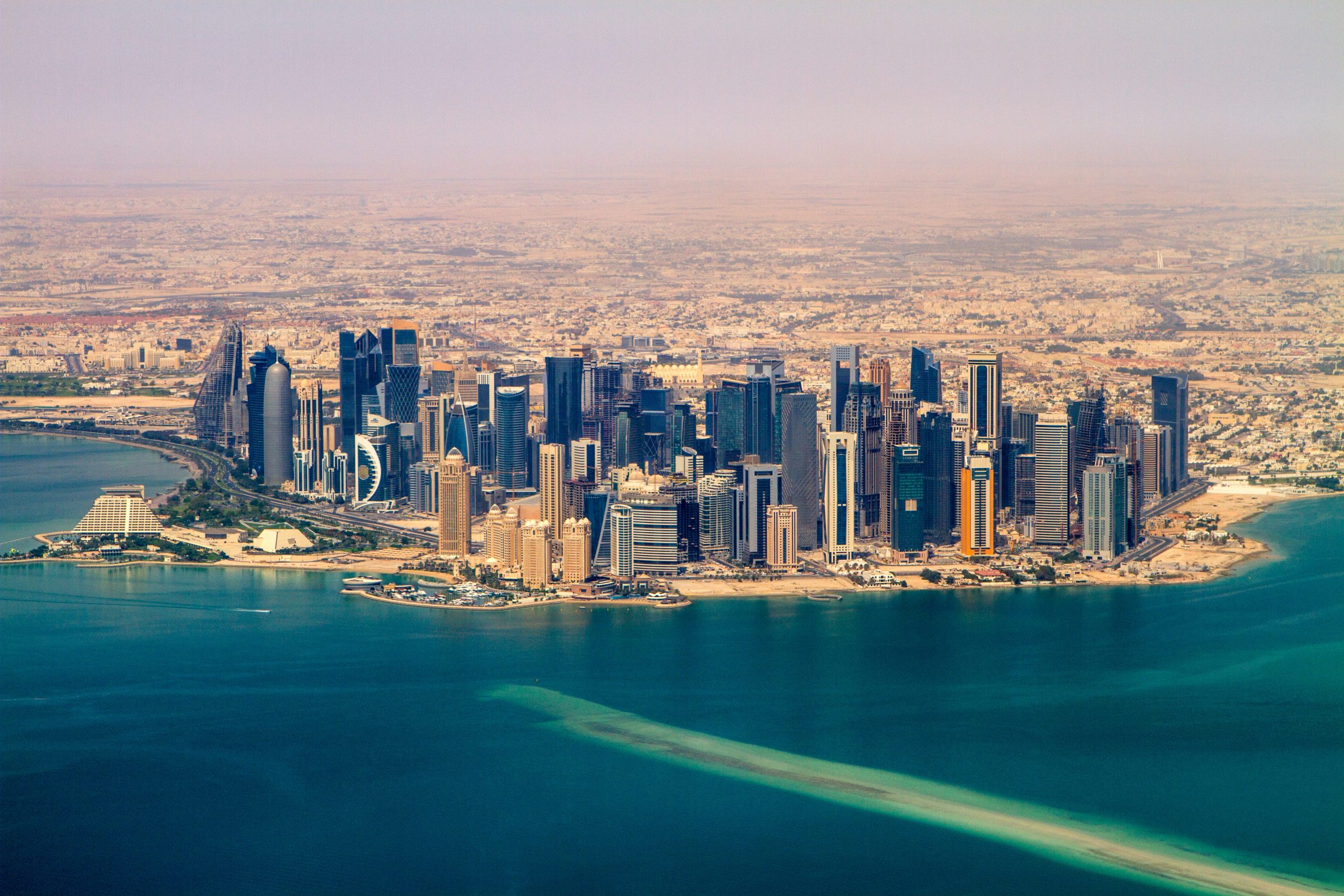 One of our great strengths lies in the fact that we can offer a comprehensive, made-to-measure service. Projects that stand out from the crowd, from the most classic to the most modern. Working closely with our customers... and large-scale exports.
Quality
We use sturdy, premium raw materials, and our projects are built to last and look great, with meticulous attention to detail.
Ethics
Our primary concern is to maintain a fair, genuine relationship with each and every one of our customers, suppliers and colleagues, and to keep them happy in the long run.
Craftsmanship
Within our teams - workshop operators and technical experts - we have all the skills required to analyse and complete all of your made-to-measure projects, from A to Z.
Evolution
Our colleagues always stay up-to-date with the latest technological and aesthetic evolutions in our field of work, so that we can offer you innovative, suitable solutions.
Our company's image is evolving. Committed to consistency and simplicity, and also because we work together as a team to achieve success in every one of your projects, we decide to give our 4 sites one and the same name. Châssis Hanin (Marche-en-Famenne, Middle East), La Miroiterie Jamboise (Jambes), and Le Comptoir Des Glaces - Hanin Glass Center (Grass-Grand Duchy of Luxembourg) become HANIN. The same people, the same services, the same values, but one name, a new logo, and a new website, for a more modern approach. Today, we have some 40 highly qualified employees, following the production of your front doors, interior doors, frames and glass and mirror solutions step by step.
The Comptoir des glaces d'Arlon moves to the Grass industrial estate in the Grand Duchy of Luxembourg. As access in the centre of Arlon is limited, for the convenience of our customers, as well as for loading, we decide to move into larger premises that are easier to access.
Châssis Hanin moves. We leave our original workshop in the centre of Marche, to move into larger premises that are easier to access, a few kilometres away next to the Nationale 4. Experts in the art of creating non-conventional frames, we decide to use this opportunity to explore new horizons by expanding our services to include more modern and contemporary projects, whilst upholding our artisan values and our commitment to excellence.
Thanks to the AWEX programme, facilitating the process of setting up branch offices abroad, we open our office in Doha, where we still have a presence today, and take on a new recruit there, who will represent our brand in the Qatari market. We also enter into an agreement with Darwish Holding, a large Qatari group. We are currently the number one Belgian SME based in Qatar.
We take over the Arlon-based institution, Le Comptoir des glaces d'Arlon, and stay in its original premises until 2018.
La Miroiterie Jamboise moves to a new, larger building, located opposite, just a few metres away from the old one.
We take over Drion Bank Security in Gembloux. Specialising in working with ultra-secure steel, it equips most of Belgium's big banks and other professionals, such as jewellers, embassies, the army and NATO. Today, we still have the skills and qualifications required in this field, and we continue to hone this savoir-faire with our professional clients who have specific security needs. This year, we are also involved in the AWEX trade mission to Doha, the capital of Qatar, where we see some stunning buildings which perhaps needed to be secured or fitted with lovely frames. This will be the start of our experience of large-scale exports, mainly to the Middle East, where we establish ourselves as an artisan Belgian SME offering premium doors and windows.
We take over La Vitrerie du Condroz.
We take over La Miroiterie Jamboise, founded in 1959 by Mr Armand Massinon. This is a lovely brand originally from Namur which enjoys undeniable goodwill. The goal is to be able to create synergies between our different activities, and to be able to combine the supply of glazing and frames. It is also an opportunity for us to offer our customers a new point of access for our services, initially specialising in mirrors and glazing, but ultimately becoming a sales outlet for our joinery.
After a few years, we see that the competition is relying more and more on automation, significantly reducing costs. We therefore decide to move away from this development and to carry on focusing on the quality of our service and the confidence that our customers put in us. We continue to produce exceptional joinery that is more beautiful and more robust, and so we consolidate our company's reputation in the premium artisan market.
We take over Châssis Hanin, and decide to continue to uphold its savoir-faire when it comes to joinery and glazing, whilst also expanding the range of products made using other materials like aluminium and premium PVC. It is with two employees, formerly of Châssis Hanin, that we begin our adventure. From the beginning, we establish ourselves as artisans, and decide always to strive for excellence. We specialise in classic and non-conventional projects. Producing faithful replicas of old frames, which can be found in the architecture of large, character houses, becomes our core business.
Châssis Hanin is founded in Marche-en-Famenne by Mr Georges Hanin. It specialises in mirrors and making frames.