Aluminium
For contemporary projects designed to last.
Aluminium is the perfect fit for modern joinery. Clean, minimalist lines offering unobstructed views to the outside.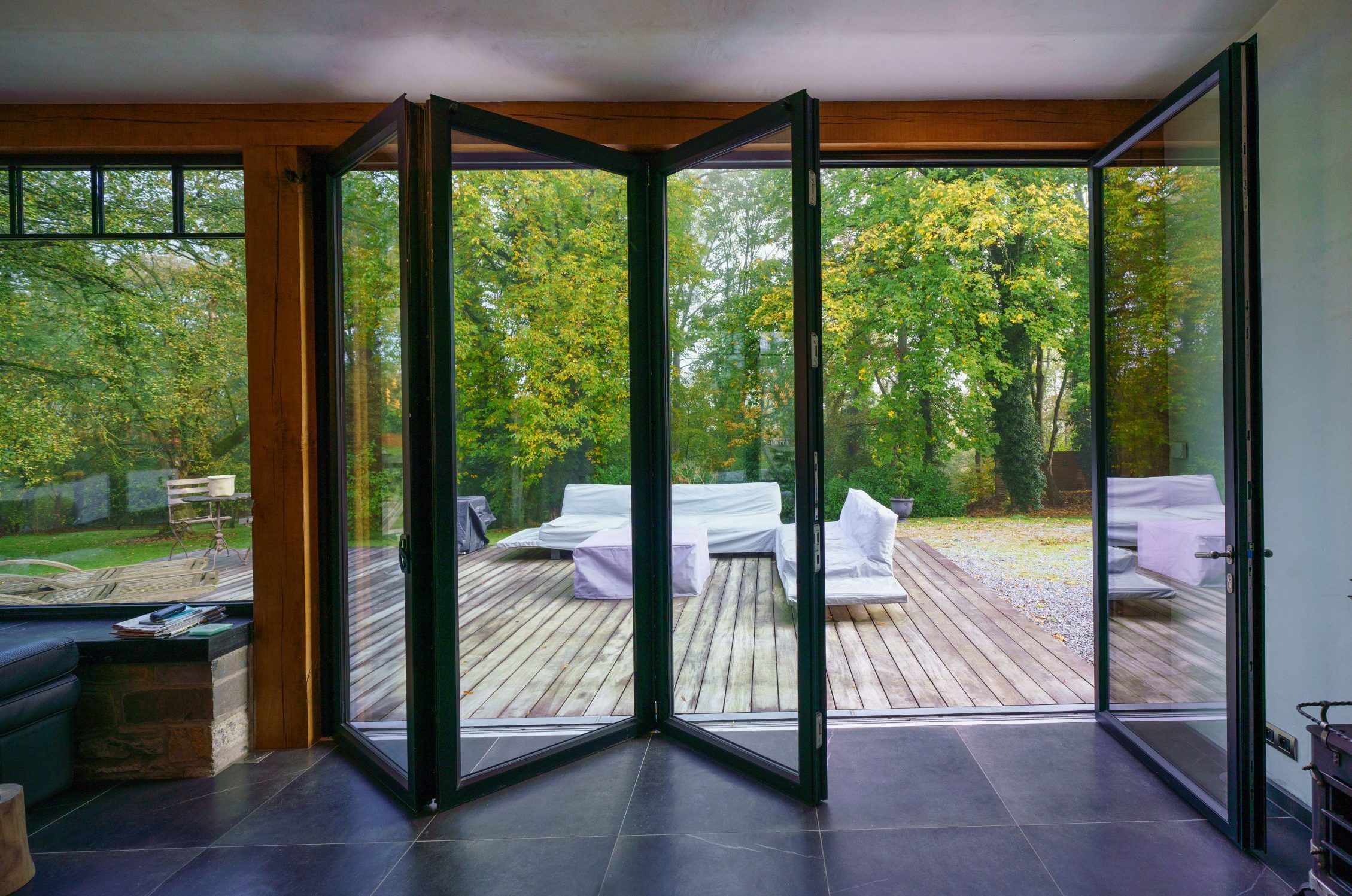 Aluminium for your front door and windows
Our aluminium doors and windows feature impressive thermal and sound insulation properties. Insulating layers are built up to prevent air, water as well as noise from travelling through the frame. Insulation, comfort and security, without compromising on the elegance and thinness of the end result.
Aluminium, for your interior partition walls and doors
Aluminium is an incredibly popular choice if you're after a minimalist look for your interior. Made-to-measure doors and walls, combining glass and aluminium, will define your space with a stylish, lightweight solution. Choose a durable, 100% recyclable material that's easy to look after.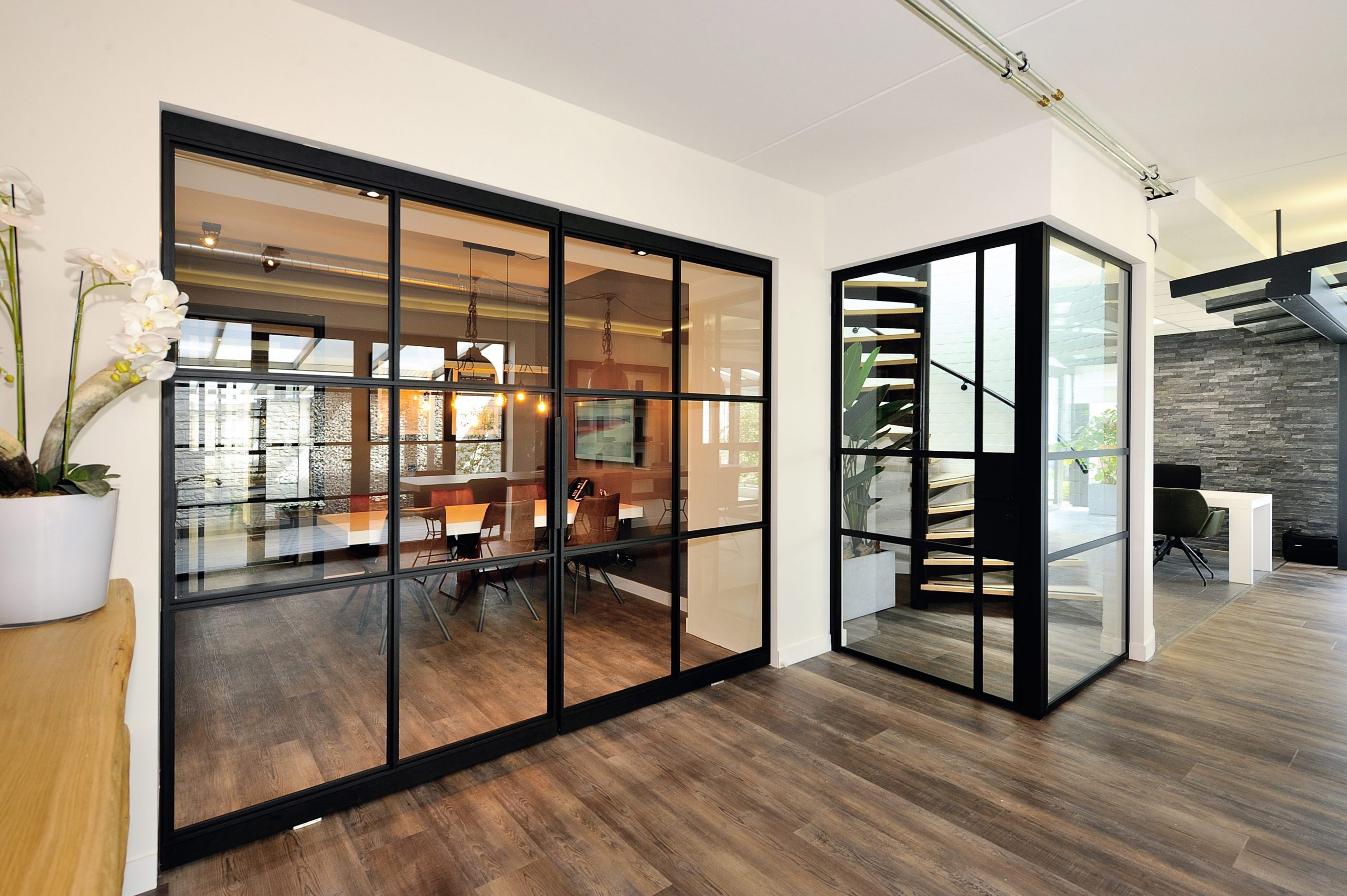 Find out more about aluminium
Aluminium is a really resistant material that is incredibly light. The thinness and elegance of aluminium finishes make it a huge asset for minimalist, modern architecture. Made from bauxite, a natural raw material available in abundance, it is 100% recyclable and doesn't need any particular maintenance in the long run, thus reducing its impact on the environment. Its sturdiness makes it an excellent solution for very tall and wide openings, with minimal visual clutter.

Durability
Aluminium is made from natural raw materials. 100% recyclable, it doesn't need much looking after in the long run, thus reducing its environmental impact.

Sturdiness
Aluminium is a really resistant material. It maintains its high level of quality over the years, and guarantees flawless lines on wide widths.

Lightweight
Aluminium's incredible resistance means it can be used to create ultra-thin lines, making your joinery incredibly lightweight, whilst offering optimum insulation.
Some of our projects using aluminium
An old and chic style for this aluminum workshop door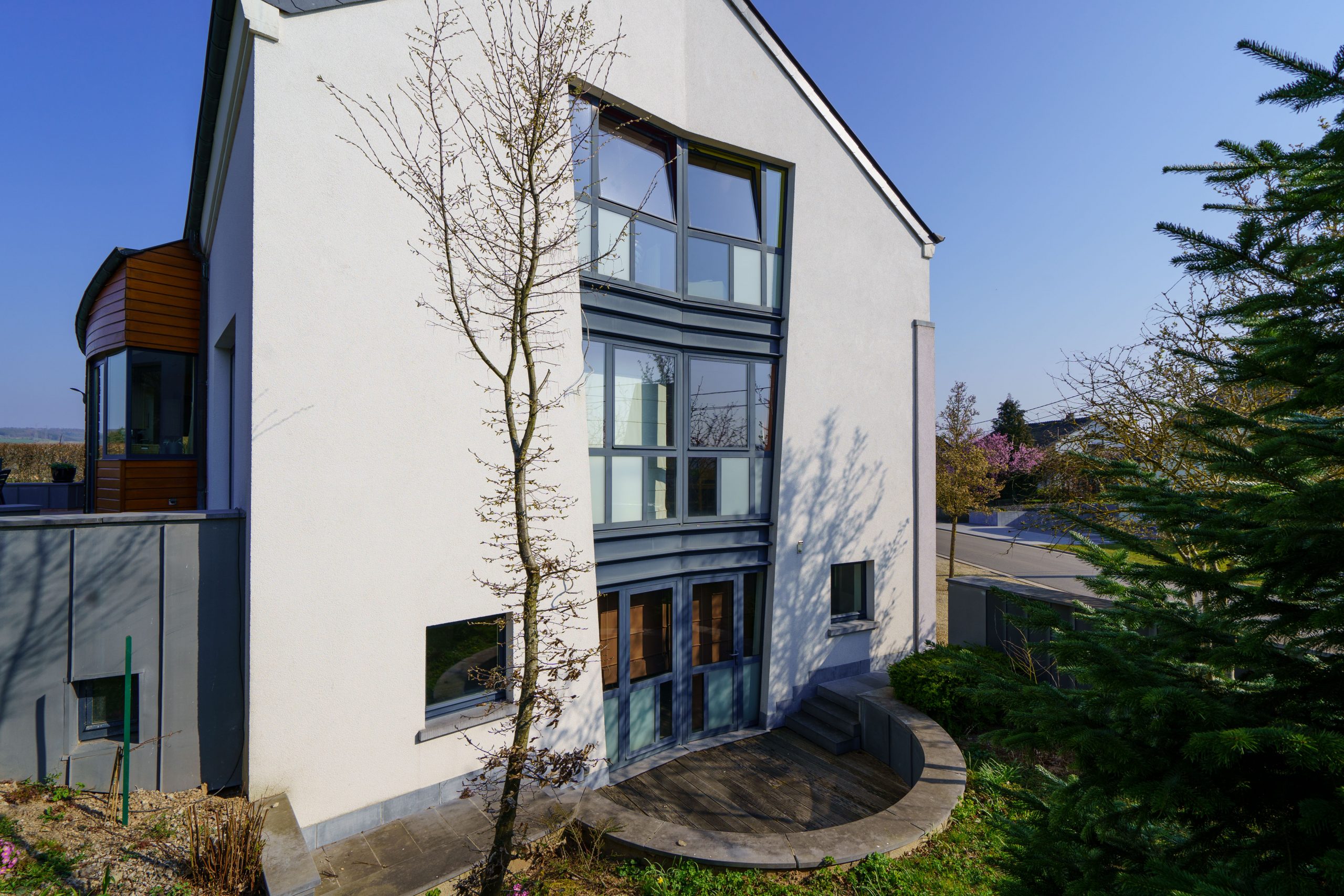 A daring aluminium frame with a trapezoid shape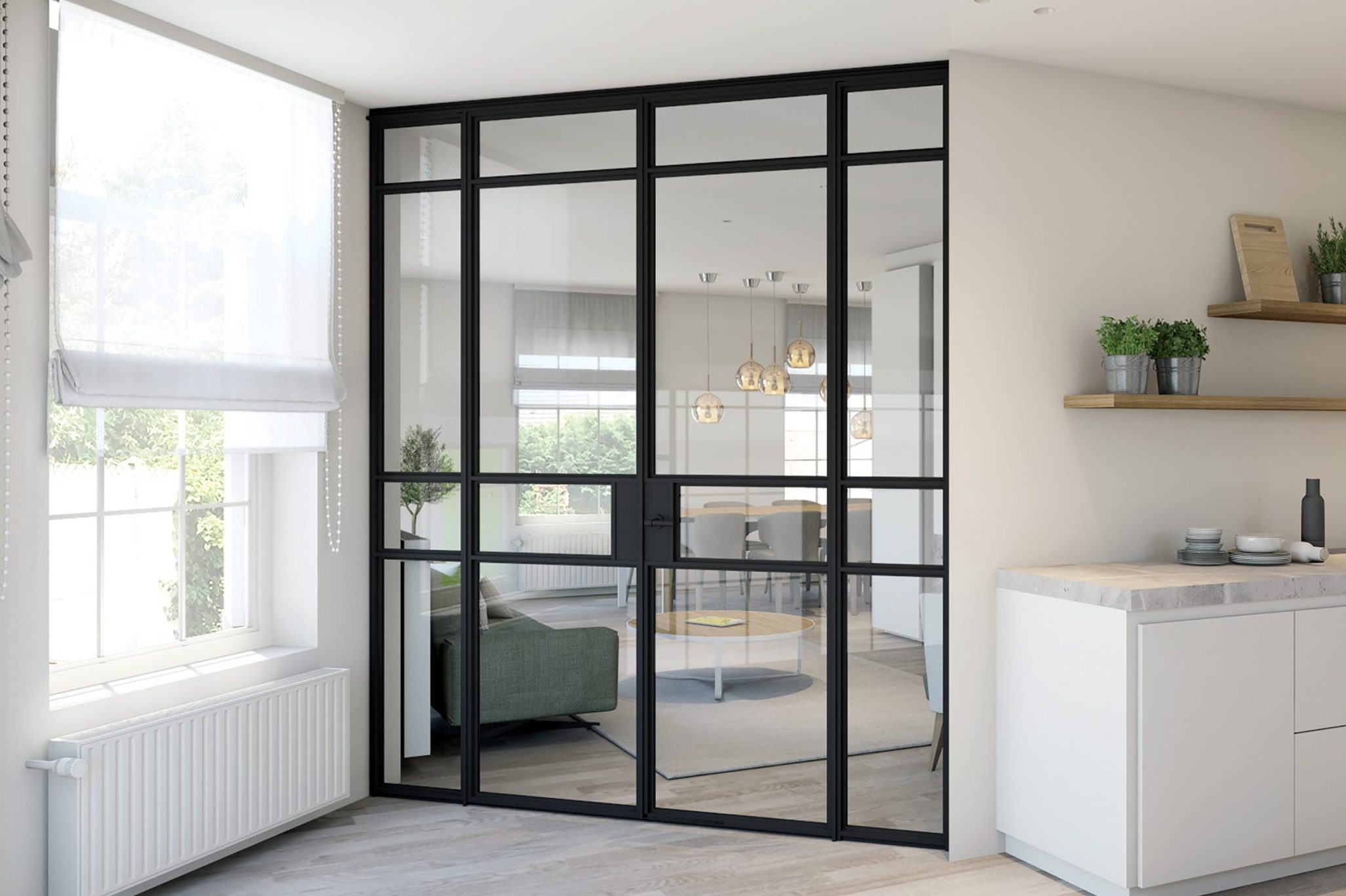 Minimalist style for this glass and aluminium steel-effect interior door